Out-Of-Country License Holder;
If you are exchanging an out-of-country license, you must complete the 3- hours Alcohol and Drug Program prior to your license application. You will also be required to pass a knowledge test, vision screening and skills examination.
Cyrus Driving School provide 3- hours Alcohol and Drug,

Click here

to make an appointment.
Applying to get a New Driver's License in Maryland (Teen Drivers);
Frist Step: Register for a Driver's Education Course
This class is a mandatory course for individuals who never hold a driver's license, the Maryland Graduated licensing system (GLS) Law mandates all new drivers, regardless of age, successfully complete a course in driver education.
All new driver in Maryland must take the Maryland Certified Driver Education course before obtaining a provisional license.
You must be at least 15 years old to take Driver's Education course in the state of Maryland.
You do not need to take Driving Education class before getting a learner's permit. Also This class helps you to pass the MVA learner's permit test (knowledge test). But you must provide a valid learner's permit before any behind the wheel driver education training or driving on Maryland's Roadways.
A certificate proving you took a Driver's Education course that is including 30 hours of classroom and 6 hours of practice Behind The Wheel.
Cyrus Driving School provide Driver's Education Program , Click here to make an appointment.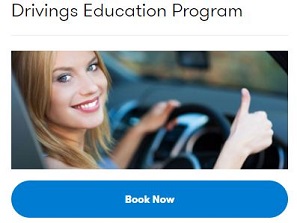 Second Step: Lerner's Permit
You can apply for learners Permit in the state of Maryland at age 15 and 9 months. A parent or guardian must co-sign the learner's permit application if you are under 18 years old.
For more informationon on MVA website: